About North of the Yarra
Servicing the Community
North of the Yarra school booksellers, is an established family business in Macleod with over 30 years of service to the general public and secondary schools.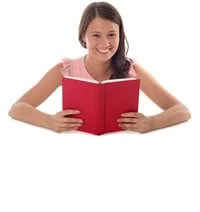 We stock a huge range of new and used textbooks as well as study notes, study guides and practice exams for VCE. We also stock all secondary school stationery items.
Predominantly we service schools in the North and North Eastern corridor of Melbourne but we can also fill any Victorian Secondary School booklist.
We are also proud to support the local community. Each November to February our staffing numbers swell to approximately 50 employees. The additional staff come from the local community; being mostly secondary school and university students.
Booklist Services
We provide a comprehensive booklist service to our many booklist schools.
Each booklist service is individually tailored to each schools specific requirements.
If a school is considering our services, we can provide references and contacts from all our booklist schools.